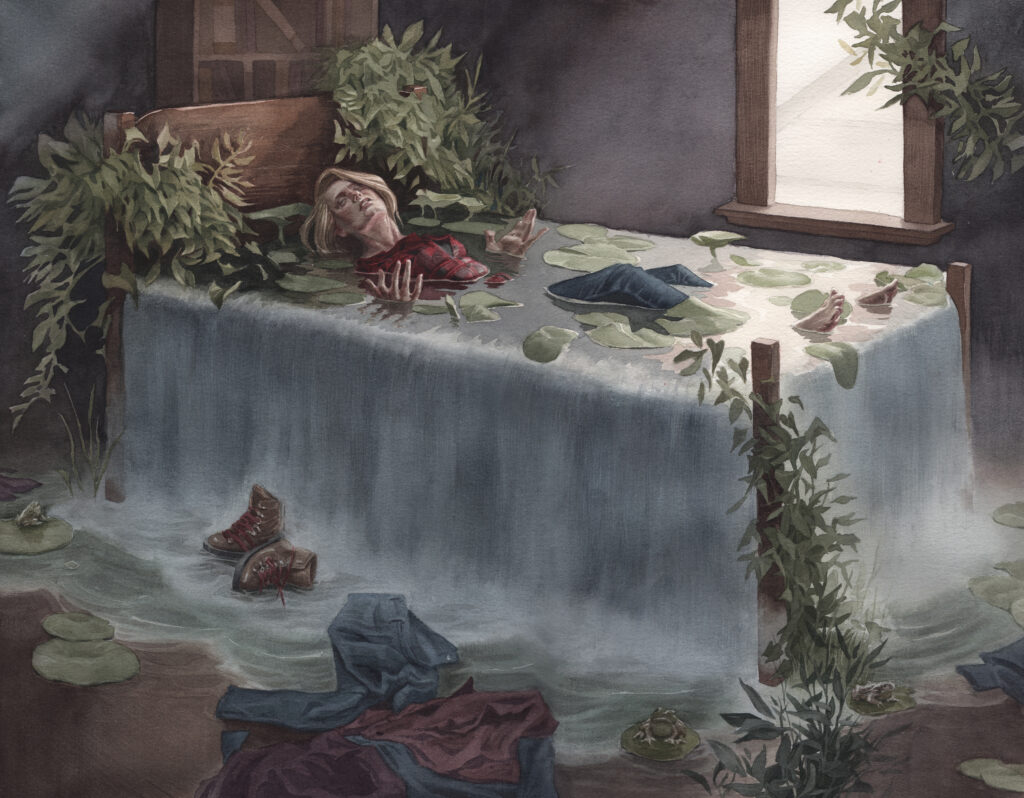 Artist's Statement
A baptism is a surrender to death, in hopes that one might come back up for air transformed. Here we find a murky space for the kind of wallowing that just might also contain new life. In Shakespeare's Hamlet, Ophelia is broken by the death of love and sings herself to the grave. With a deep bow to Millais, "Ophelia's Baptism," to me, depicts the settling into a process with unknown outcomes—wallowing as brave risk that could even be defined as hope.
My sketches for my recent body of work led me to a series of questions: What happens when grief is not so tame? What if it breaks through our four-walled souls and manifests as a wilderness? 
Through the genre of fantastical realism, I've illustrated how I see this process using symbols of piety, addiction, wallowing, escape, and foreboding. Aiding me are Pre-Raphaelite allusions, twisted fairy tales, mythology, and biblical literature. In washes of watercolor, ravens cry with despair while a plaid-clad girl explores the boundaries of a disorienting landscape. 
—Abigail Platter (Vita Poetica)